Services
Website
Host your websites securely, sustainably and according to your requirements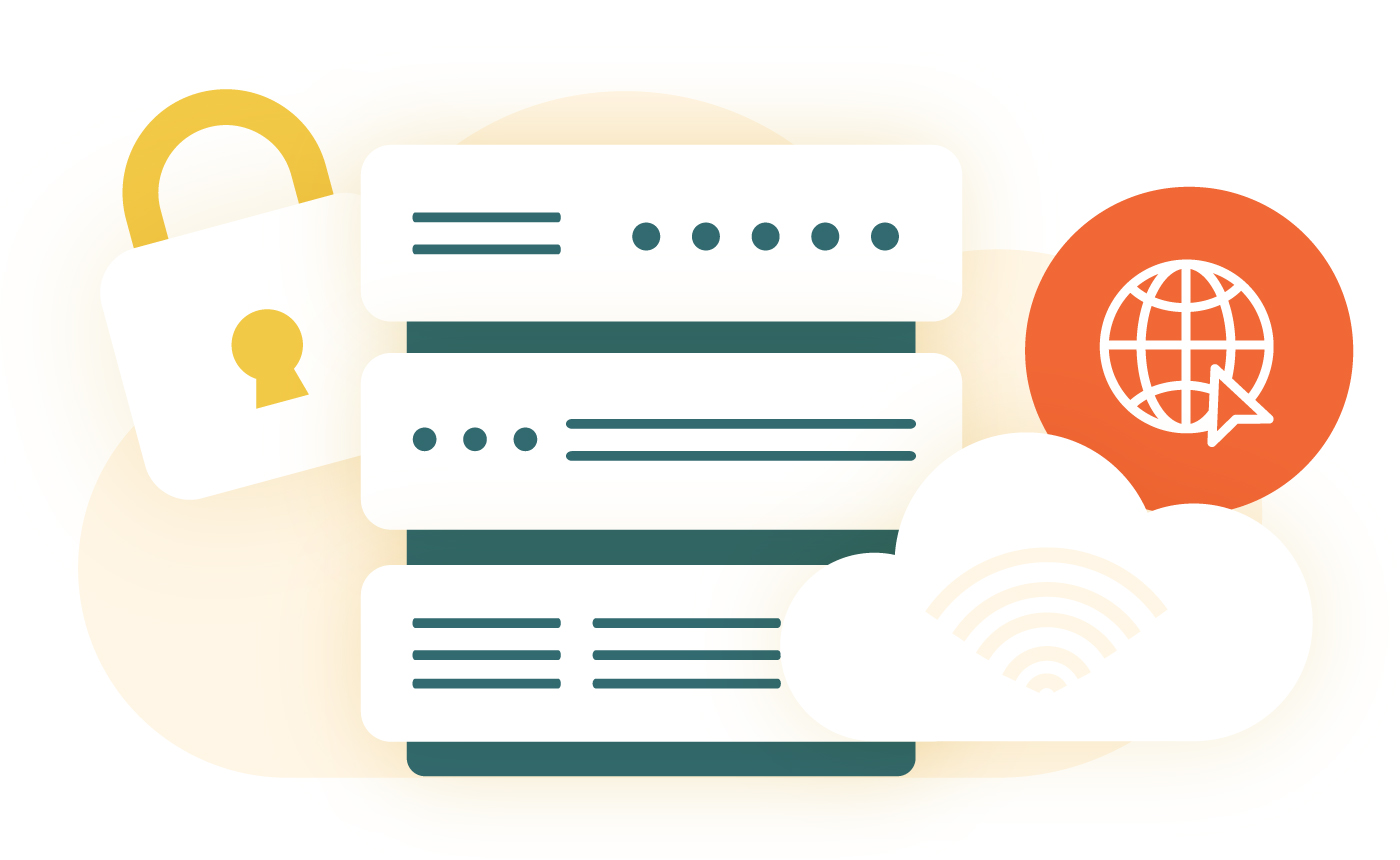 Info! On 2 January 2024, the website hosting platform won't support any version below 8.1 of programming language PHP: server environments will automatically switch to version 8.1 and PHP 8.2 will be the default version for all future hosted websites.
➔ Please, check the PHP compatibility of your websites, migrate those configured with PHP 7.4 or PHP 8.0 and check your .htaccess configuration.
Consider also adding an SPF security protocol for your sender domains on your websites and e-mail inboxes in response to the strengthening of spam detection systems!
Challenges
Research and education establishments are often faced with a multitude of websites. From the institution's main website to sites managed for a specific research or education project, as well as those dedicated to scientific conferences, to name but a few, the requirements are very broad. But whilst the first type of site requires constant visibility, the other two are more likely to remain online for a specified period and to see the light of day as and when required.
Given the importance of data shared by the education and research sectors, the sustainability of the hosting service, the securing of the data underlying every website, and flexibility in terms of management and publication requirements are of paramount importance.
Features
As manager of the national research and education network infrastructure, the Restena Foundation offers this community a comprehensive hosting solution for its websites. Thanks to this service, the institutions can focus on the content aspect of their websites, i.e. the texts, illustrations and documents, as well as applications, programming codes, and CMS scripts and systems installed in the web space, while leaving technical control and implementation of the hosting security rules in the hands of a recognised and sustainable institution.
The hosting offered by the Restena Foundation includes:
hosting with unlimited bandwidth/transfer;
an environment compatible with the popular Content Management Systems (CMS) such as WordPress, Joomla, Drupal, TYPO3;
an Apache/Nginx web server;
script support: PHP (FPM mode, version 7.4 to 8.x) and PERL (CGI mode);
disk space to suit the requirements;
file updates by FTP and/or SSH on a 24/7 basis;
a site accessible under its own domain name;
IPv4 and IPv6 connectivity;
MySQL database support;
SSL (HTTPS) support;
access to external resources via proxy with a white list managed by the user;
daily data backup;
support for the use of the hosting service;
customisation of error pages via .htaccess for all types of errors and on the reverse-proxy side for errors 502, 503 and 504;
caching on the reverse-proxy side.
The Restena Foundation offers several different hosting options to meet different requirements, from the simplest to the most advanced ("blank/empty", "CMS pre-installed").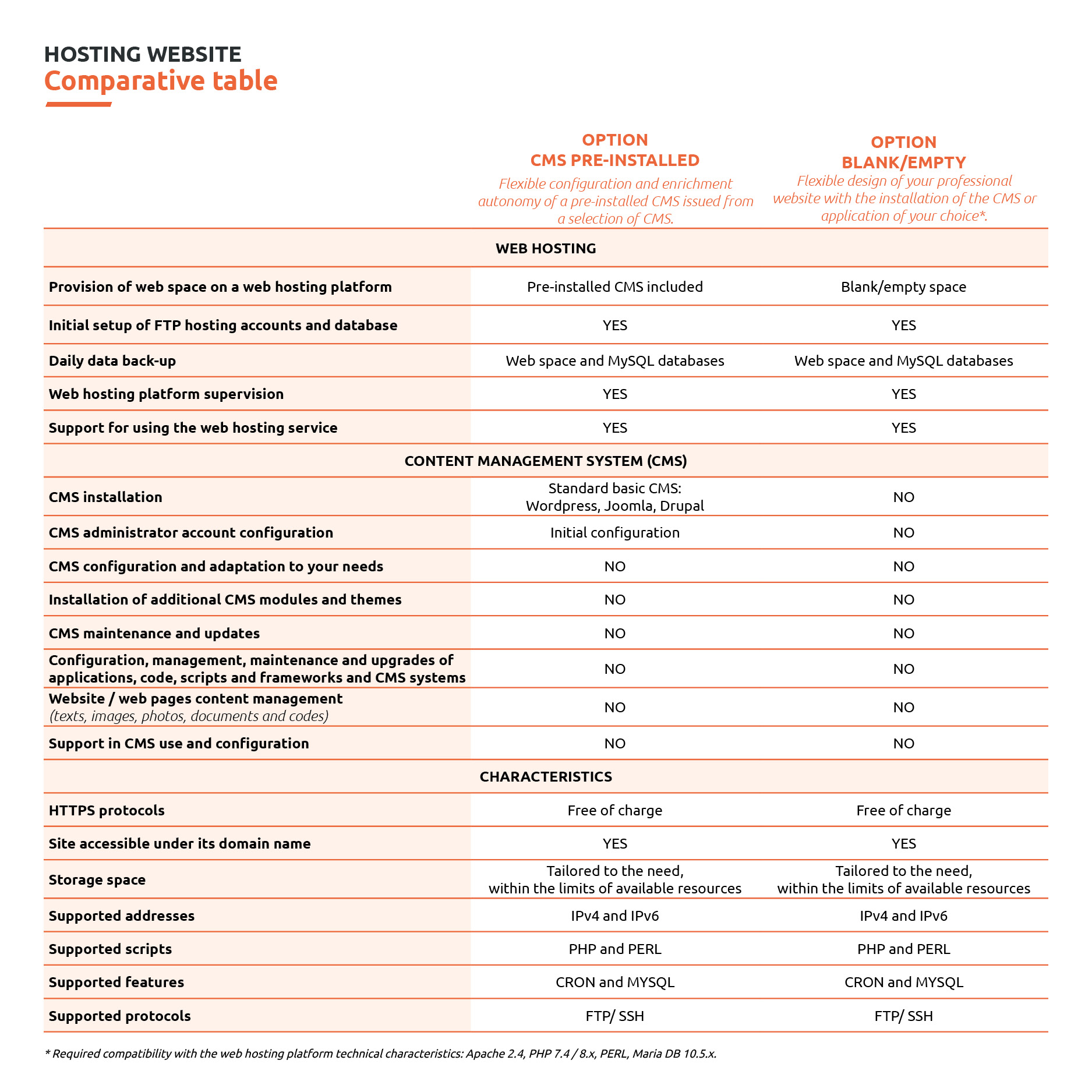 In addition, website hosting can be combined with the email address hosting service that is also offered by the Restena Foundation
More details on the service
Who can benefit?
Connected Institutions, Primary, Post-Primary and Secondary Schools, Higher Education Institutions, Research Institutes, Cultural Institutions
Some useful information
The registration of domain names that are essential for all website publications can also be performed via the Restena Foundation and its registration of .lu service. A preferential rate may be applied under certain conditions.
Assistance and support
Services
Other services that might be of interest to you