Projects
LU-CIX backbone management
Technical management of the national internet traffic exchange node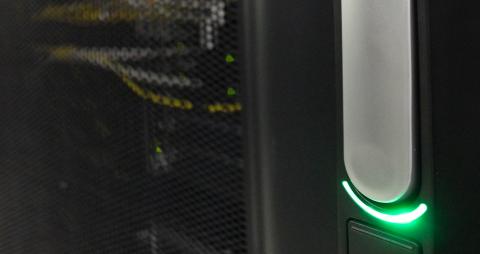 Challenges
As the physical infrastructure allowing connected members to exchange internet traffic between their autonomous networks of systems through mutual agreements, the LU-CIX internet traffic exchange node is crucial for the Luxembourg economy. With around 80% of national internet traffic passing through this exchange node installed and managed within Luxembourg's territory, Luxembourg enjoys strong independence and autonomy from foreign countries.

However, to ensure that this unique node in Luxembourg is reliable and efficient, its technical management must be faultless and meet the latest security and trust standards.
Involvement
With years of proven expertise in managing the national network for education and research and especially the Luxembourg Internet Exchange (LIX), the original internet exchange node in Luxembourg that merged with LU-CIX in 2011, the Restena Foundation was awarded, in 2016, the daily technical management of the network relating to the technical infrastructure of the LU-CIX exchange node.
Managing the daily operations of the LU-CIX backbone for optimal operations, the Restena Foundation's network engineers are responsible for the technical network configuration (monitoring, membership management, etc.), technology monitoring activities and maintenance of equipment, as well as the implementation of security standards and essential updates. This monitoring of technical equipment and network services is provided 24/7, thus guaranteeing that restorative work can be done rapidly in the event of outages.
In this role, the Restena Foundation participates fully in the technical advancement of the network infrastructure. It supports LU-CIX in its development projects, including in particular the implementation of the future national internet traffic mitigation centre, which will rely on the LU-CIX backbone, thus promoting best practices in the field of peering and the internet.
More details on the project
Who is impacted?
Companies, Internet Access Operators
Some useful information
In 1998, the Restena Foundation developed the first internet exchange node in Luxembourg. This exchange node merged more than a decade later with the second internet exchange node created in the mean time in Luxembourg, but this time as a commercial exchange point: LU-CIX (Luxembourg Commercial Internet eXchange). This merger helped to strengthen our technical expertise, increase the power and stability of our networks and optimise the speed of communications, while reinforcing the international position of the Grand-Duchy of Luxembourg in the IT and communications sector.
Contact
(+352) 42 44 09-50
Monday to Friday, 08:00 - 12:00 and 13:00 - 17:00; outside of these hours, an answering machine service is available